The material of this screen protector is very different from the past.
It was specially developed for M17 transmitter's touch operation.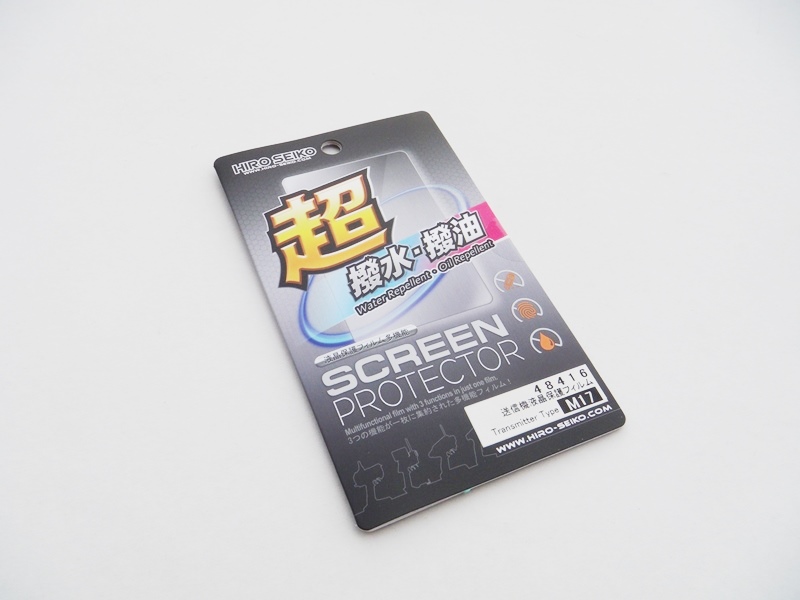 Besides enhancing the original features such as anti-fingerprint and scratch-proof, we've added functions like water & oil repellent.
On top of that, the size of our screen protector is the biggest in the market!
Check it here :