Our logo sticker #69929 HIRO SEIKO Sticker_E is completely out of stock and we are no longer producing them.
So now we released a whole new sticker #48376 HIRO SEIKO Sticker (F) to replace former ones.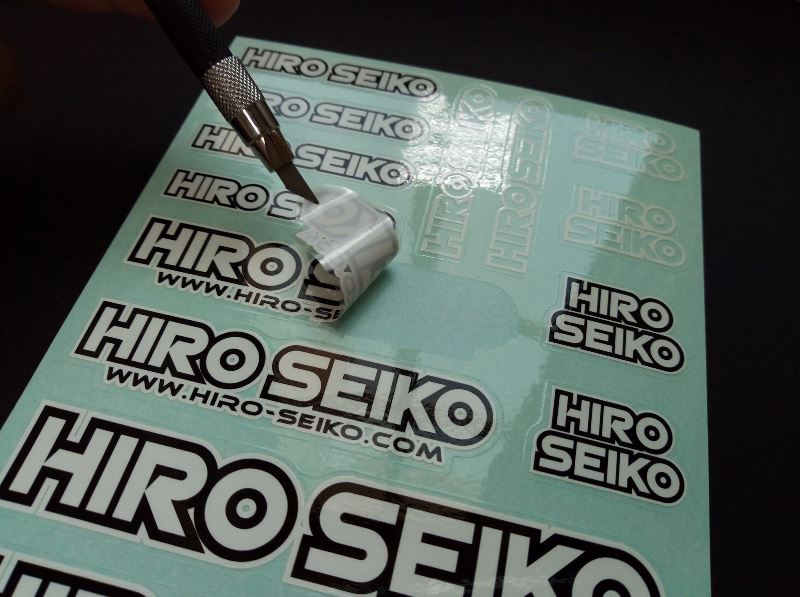 It is very convenient comparing to the former stickers.
There's cut edge for the new stickers.
So for all of you drivers out there, you can directly take the logo you like out without using cutter knife.
HIRO SEIKO Sticker (F)