We have released our latest product for MUGEN SEIKI MTC1.
There are three different types of screw kits for you to choose to place on your MTC1 car.
Our full titanium one can save about 21g of weight and mixed titanium / aluminum one with black and silver black one can save about 26.5g of weight.
There are 125 pieces of screws in total in this kit.
Here are our MTC1 Screw kits!
#48181 MTC1 Titanium Hex Socket Screw Set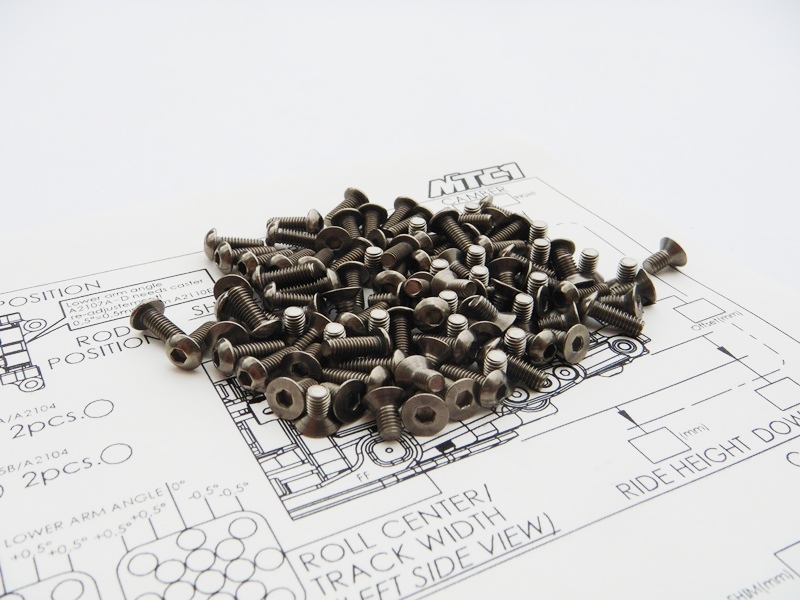 #48182 MTC1 Titan/Alum Hex Socket Screw Set [Black]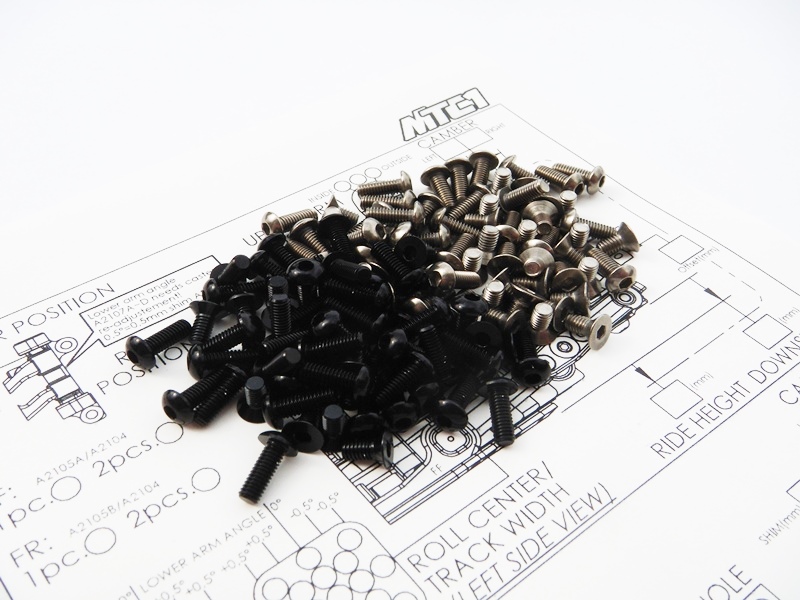 #48183 MTC1 Titan/Alum Hex Socket Screw Set [S-Black]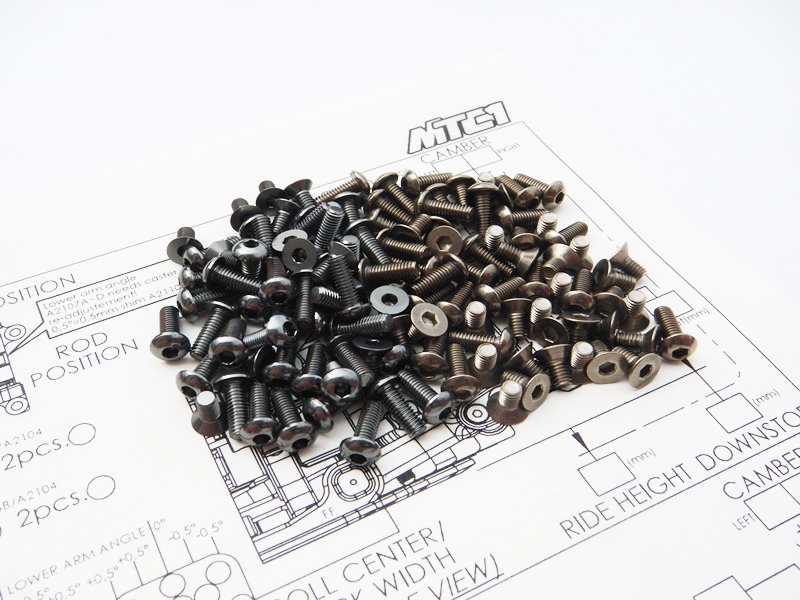 http://www.hiro-seiko.com/products_d2.php?c1_id=7&c2_id=57&c3_id=308
Screw List :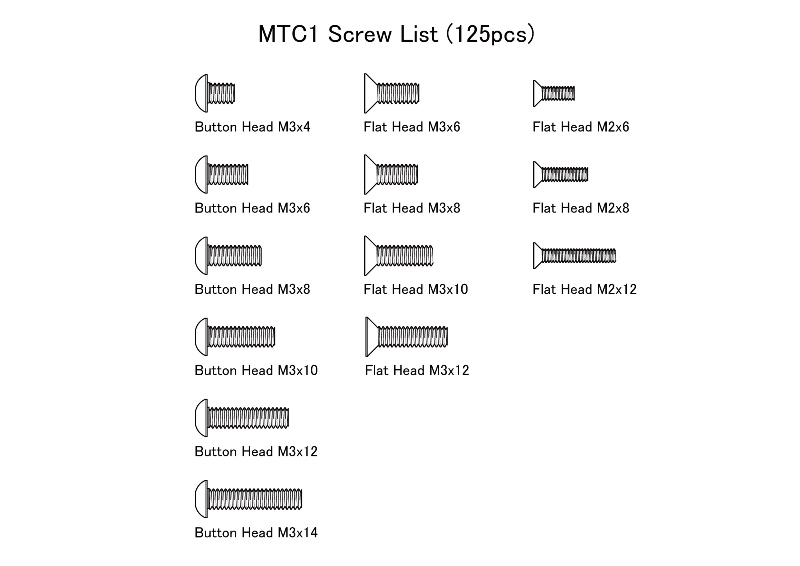 If you want your car to be lighter and easier to drive, consider our Lightweight Screw Kits to install on your car!