We keep releasing the series of M06 Pinion Gear because the pinion gears of DP48 and DP64 have received rave reviews from all the users.
The new-released pinion gears have not only the features of MoS2 impregnated but also the distiction of light-weight.
There are 19 specifications of the pinion gears for the M06 series, from 13T to 30T.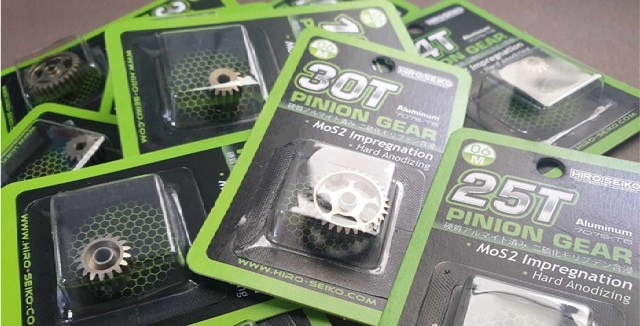 You can see more details in the link down below:
http://www.hiro-seiko.com/products_d2.php?c1_id=16&c2_id=80&c3_id=448